Dear Customer,

Thank you for your interest in Littlethorpe Potteries.

Pot orders
Unfortunately, at the moment, we are not taking on any additional orders and we envisage this will be the case for several months, certainly until early summer.
The current Covid lock down requirements have reduced our production capacity by about 40% for several months and this coupled with severe flooding of our claypits and the railway line serving them in late January early February has meant we are significantly delayed on fulfilling our existing orders and taking on no new orders will allow us to prioritise this outstanding work.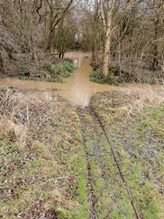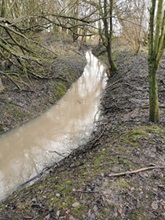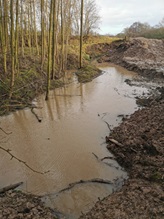 We again apologise we are not able to take on any orders at this time but hope you can appreciate and understand our wish to fulfil our existing orders as quickly as possible.

Pottery courses for 2020 / 2021
Everyone who was booked on cancelled courses for 2020 will have been contacted to explain that we were unable to run these courses due to the current social distancing requirements. By its nature working with clay is very much 'hands on' especially the wheel-based tuition requiring very close contact (within 1m) between potter and tutee and unfortunately it is impossible to make pots wearing gloves, so our plan is to resume our courses once the social distancing requirements allow.
As soon as social distancing is lifted, in line with the Governments 'road map' for lifting lock down we will organise new dates with those already booked on courses. We will not be taking any new bookings for 2021 until all of those booked for 2020 have been honoured. If you wish to register your interest for 2021 then please do use the email address detailed below, but please be aware that dates will not be released until June of this year when we will again be driven by Governmental/Covid 19 requirements.
Tours
These will resume at a later date, dates to be advised when we know more.
As we are a working heritage centre one of the attractions is to see the original equipment (much of it over 120 years old) and we are currently endeavouring to add Covid compliant protective screens to allow the continued use of this machinery, whilst not ruining the important heritage aspect of the equipment.

Web page
As we are not taking on any new orders at this time, we are taking the opportunity to upgrade our webpage with a new ordering system and provide additional information on our new 'heritage' area and additional educational facilities. For existing orders or to register your interest in future pottery courses, the following e-mail address remains operational but with working in the pottery we do have reduced access, so please do allow a while for us to answer any enquiry you may have: sales@littlethorpepotteries.co.uk
Very best wishes
Mark & Ruth Curtis
Owners of Littlethorpe Potteries