The Curtis Tradition
The Curtis name has been associated with Littlethorpe potteries since 1912, the current proprietors of Littlethorpe Potteries are Mark and Ruth Curtis and Mark a third-generation potter is carrying on the family tradition of hand throwing traditional pottery.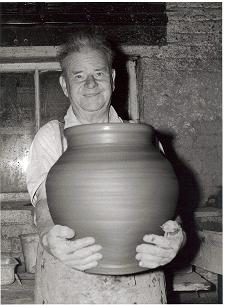 George Curtis who started working at Littlethorpe Potteries as a bench boy around 1912 and who subsequently married the then owner's daughter in 1932, managed the potteries before inheriting the works with his wife in 1939. After the introduction of plastic pots which decimated potteries across the country (with up 80% closing within a year), George was regarded as the last of the big ware throwers and his reputation was such that he was the subject of the BBC documentary 'Big Ware'.
This documentary was shown on the BBC programme 'Omnibus' several times and clearly showed George's wide range of skills.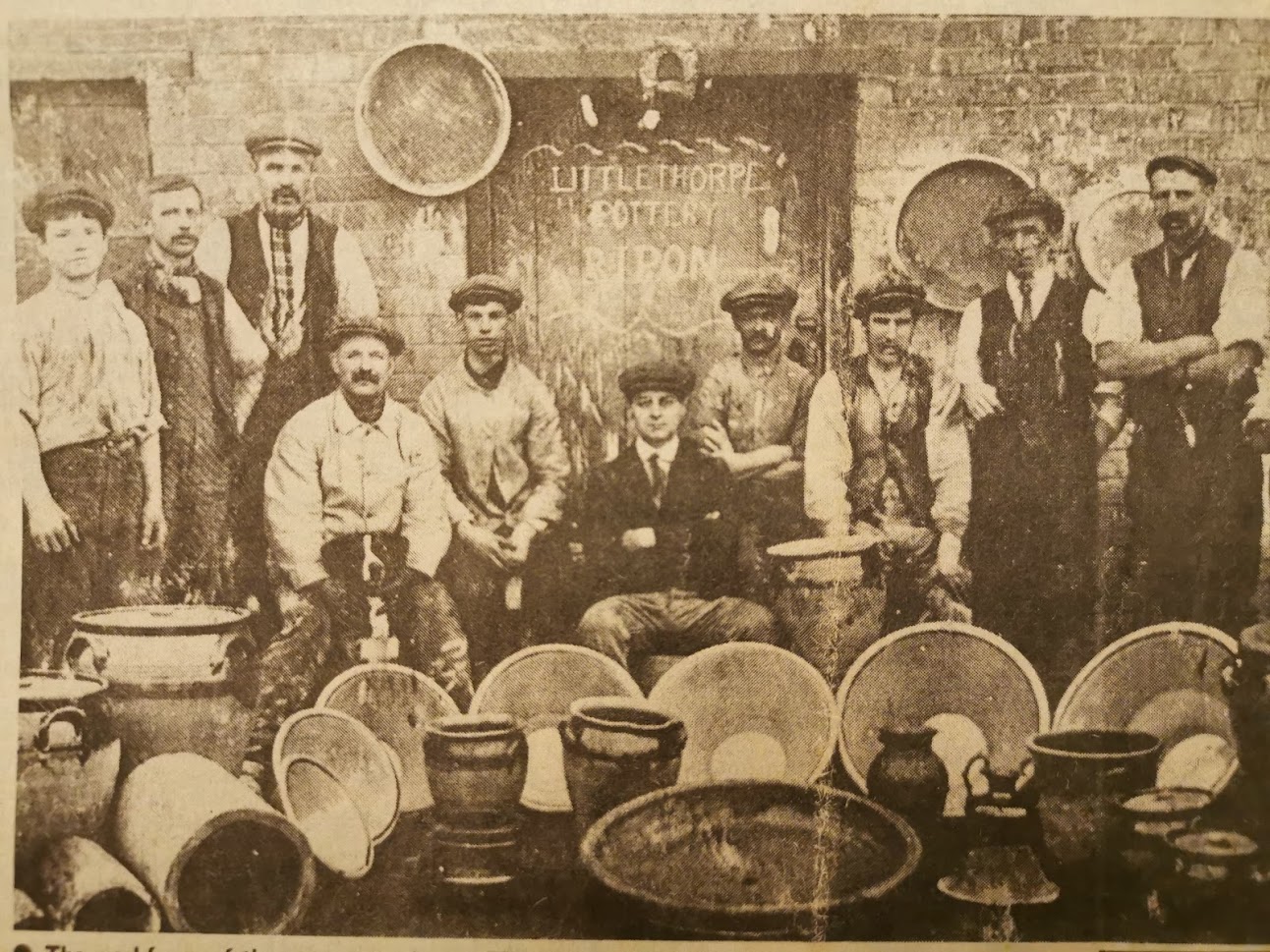 George was equally adept at making large 60 lb garden planters and vast numbers of small plant pots at a tremendous speed (Ten 3" plant pots per minute). This wide spectrum of skill undoubtedly played a large role in enabling George to keep the pottery open through difficult times. That and some long-established customers such as Newby Hall who we have supplied since 1831.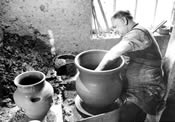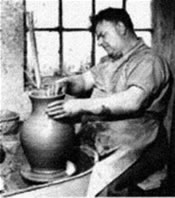 George Curtis continued to run the works until handing over to his son Roly, in 1975. Although he still made pots and help fulfil orders into his 80's.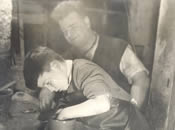 The passing of skills between generations has always been a very hands-on affair, there really is no other way to learn. Basic skills are demonstrated and then practised to develop your own 'feel'.
This 'feel develops over time, young potters often start out making in a certain manor but over time their skills and methods often a line the previous generation, annoying if you were certain, your way was better!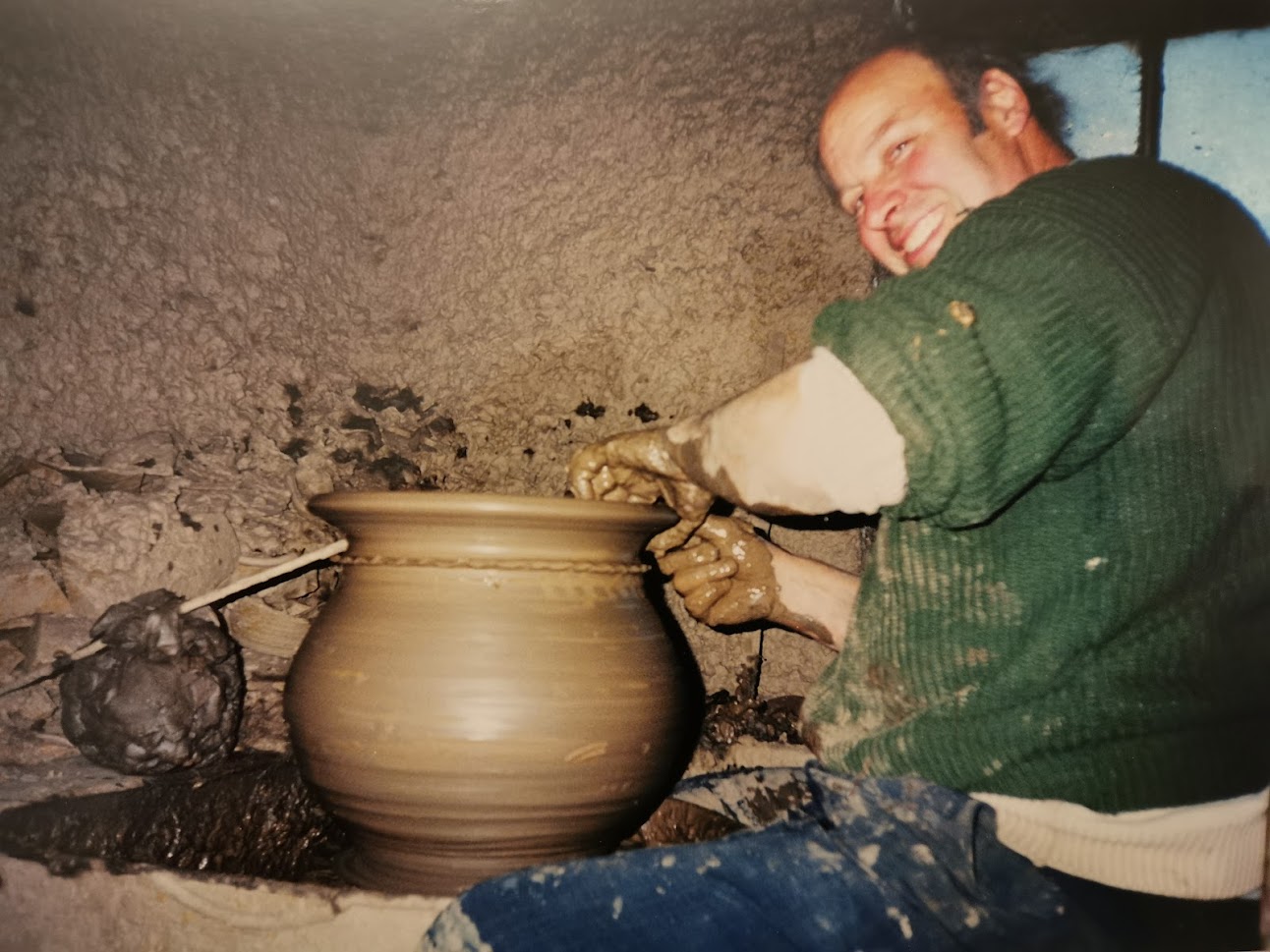 Roly Curtis, who lived at the potteries all of his life, is pictured above as a young boy (aged 8) learning his trade from his dad, George.
As mentioned above, due to the lack of demand for traditional terracotta pots, brought about by the introduction of plastic pots, Roly, upon leaving school initially perused a career as an industrial chemist.
With Georges impending retirement, Roly enthusiastically returned to the Pottery taking over the running of the site from his father in 1975.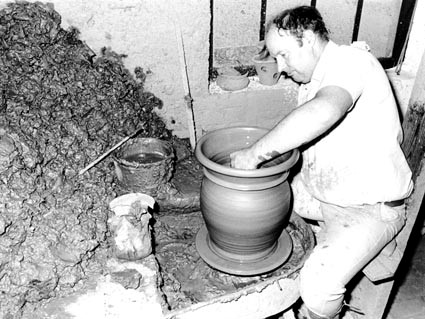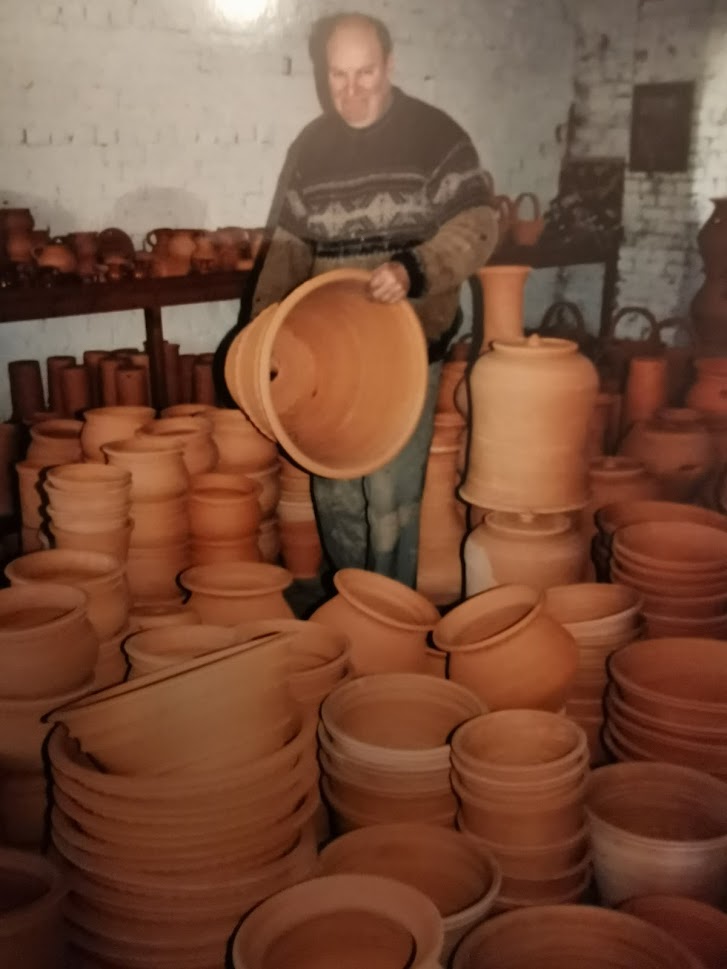 Roly subsequently developed and expanded the range, reintroducing many of the designs that had been made by the pottery in the 19th Century. These included forcing jars, box pots, bread crocks and the Littlethorpe Long Tom.
Appreciating the rich heritage of the site, Roly and his wife Christine undertook an extensive programme of preservation, restoring the original Newcastle coal fired kiln, clay purification machinery, settling beds and tile pressing equipment which are currently all on display at the potteries.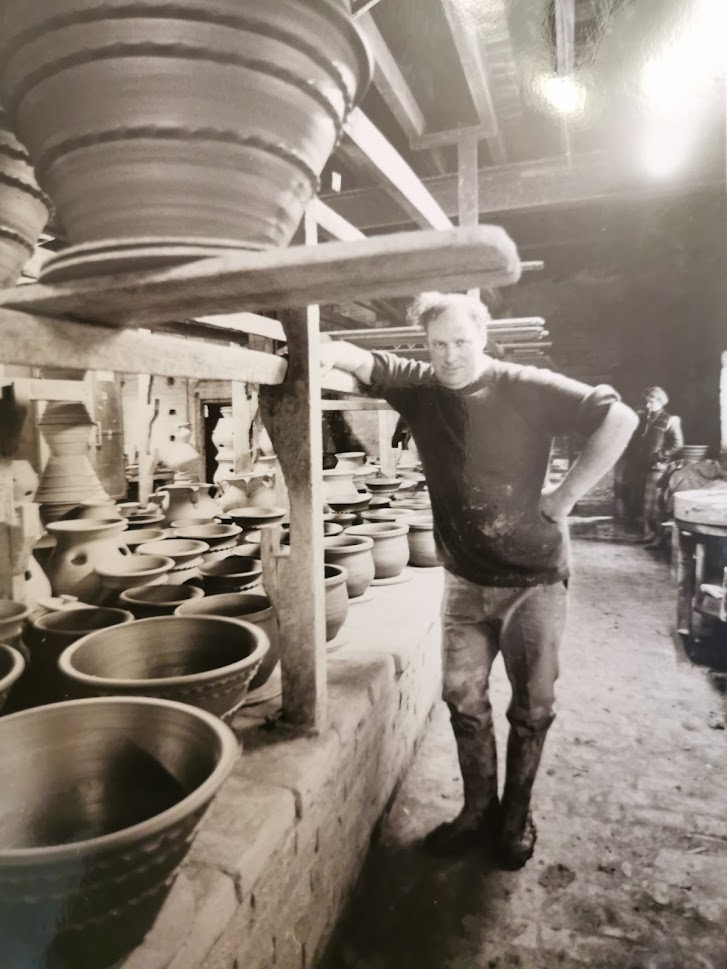 Roly handed the pottery over to his son Mark and his wife Ruth in 2016, but like his father before him he maintained a very active and productive involvement in the pottery up until his death in 2019.
Roly was a superb potter and again like his father before him had a huge spectrum of ability immediately able to switch between big ware throwing (60lb) and mass production of small pots (3lb's).
He was also not a fussy potter able to make the entire range of pots from any type of clay and making a 60lb Tuscan planter from 'soft' clay is no mean feat.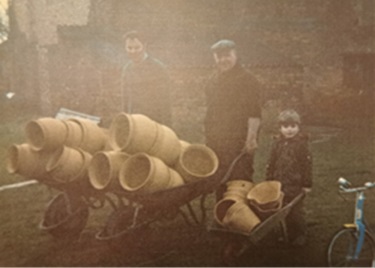 Three generations of 'big ware' throwers, also known as the barrow boys!