Littlethorpe shop: How to order
Choosing your pots
In the menu on the left of this page you'll find a catalogue section with all the products split into type:
Under each item there are the various sizes available and price of each.
Next to this there is an add to my order button. Click this to start the buying process.
You can update your order any time by following the My order link to on each page and in the left menu under Shop.
When you're ready, submit the order form and we'll contact you to confirm the postage and packaging costs and check you are happy to proceed with the order.
Packaging and delivery costs
The exact cost of packaging/postage is very order specific as it is possible to safely pack some pots inside each other and this can lead to a significant reduction in price.
Packaging and postage is charged at 'cost' price and we make every effort to keep these to a minimum.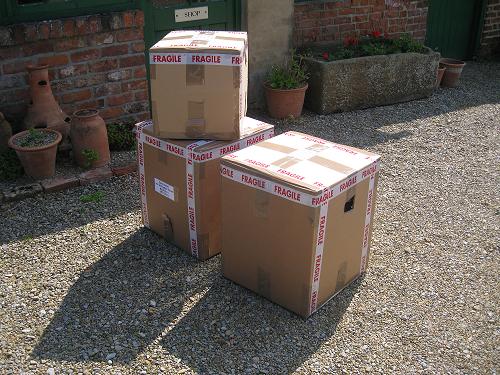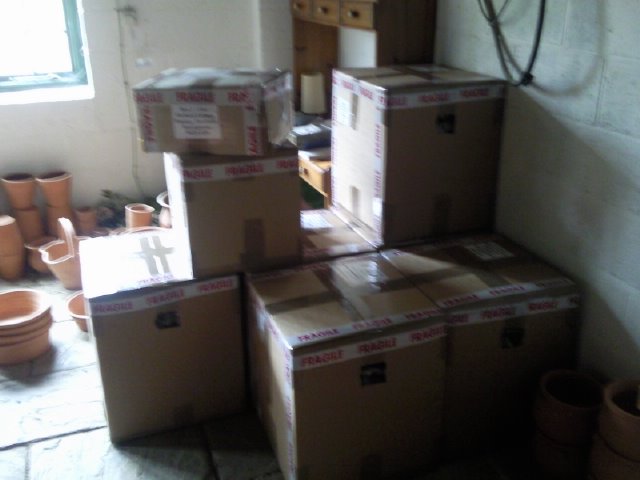 Timescales and sizes
Most pots are kept in stock and we will dispatch these as soon as payment has been made. Pots made to complete an order are started as soon as you confirm you wish to proceed with an order and take 3 to 5 weeks to complete (3 weeks to make, dry and fire the smaller pots 5 weeks for bigger pots as they have to be dried slower).
The sizes detailed in the catalogue section of this web page are the external dimensions. We endeavour to make the pots to the listed sizes but differences in the clay and the fact that all our pots are hand made may result in minor differences in size, shape and tone of colour.
Money Back Guarantee
If you are dissatisfied with your purchase, we will refund your money provided the pots are returned to us undamaged within 21 days of delivery. The customer is responsible for the cost of the returns.
Trade Queries
If you have a trade enquiry then please e-mail us to discuss this further.
Commissioned work and personalised pots
If you have a particular design in mind or message you would like adding to one of our pots please email us.
For more details see our Commissioned work page.